What does CAR T involve?
CAR T involves:
Collecting your T cells from your blood and sending them to a specialized facility
Returning your CAR T cells to your blood, where they may help your immune cells find and fight cancer
Explaining how CAR T works
You can think of the T cells in your body as fighters, and CARs (Chimeric Antigen Receptors) are like special goggles that T cells use to see hidden cancer cells.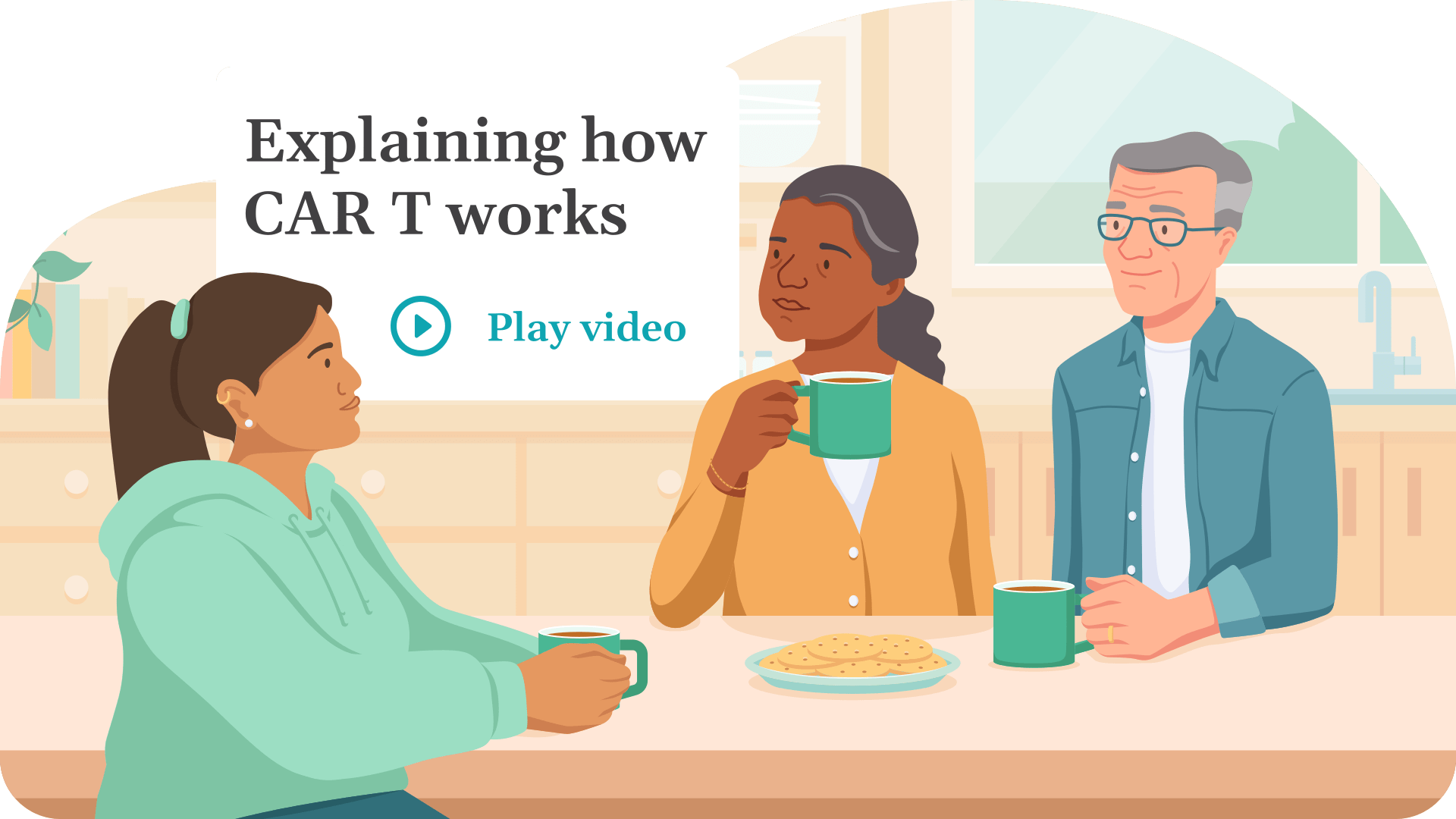 T cells are a type of white blood cell in your body. White blood cells are part of your immune system.
1. Normally, T cells help to find and fight off infections and cancer cells in the body.
2. In some cancers, cancer cells can hide from your T cells. When your T cells can't "see" the cancer cells, this may allow cancer to grow.
3. CAR T can help your T cells fight cancer again. It does this by adding a CAR to your T cells. CAR stands for Chimeric Antigen Receptor.
4. Once in your body, your CAR T cells can help find and fight cancer cells.
5. After receiving your CAR T cells, your immune system may become overactive. As a result, you may experience side effects. Your CAR T treatment team is specially trained to monitor and manage these side effects.
CAR T-cell therapy is given as an infusion. The entire treatment process can take several weeks, but it generally happens once. You, your caregiver, and your healthcare team will make a plan that's unique to you and adjust as needed along the way.